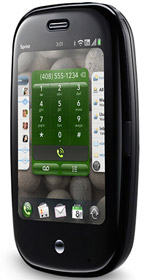 Just before the iPhone 3.0 software was announced, I was ready to publish an article saying how the Palm Pre was going to give Apple a lot of trouble. Then, I realized how wrong it would have been if I had done so. Now I will tell you why I think the iPhone is here to stay, and push the competition out of the way.
The Palm Pre, for the longest time, had the biggest chance to put a little fear in Apple. And so it did. Just a couple of weeks ago, the iPhone 3.0 software was revealed and most of the iPhone's nuances have been eliminated. I actually believed that if the Pre kept up its game, it would force me to switch, but thankfully, that is no longer the case.
Palm has claimed that OS X on the iPhone is not a true mobile platform, thus it will never be as speedy and sleek as what they are cooking up. I respectfully disagree! Let's just put it this way; Smooth scrolling and seamless portrait/landscape transitions is not what makes a great device. Yes, the Pre certainly competes in the visuals department, but that will only take the device so far.
More after the jump...