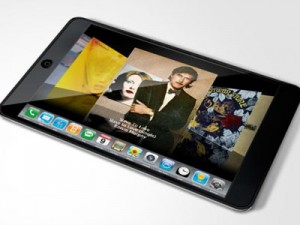 Apple's "Come see our latest creation" event (Jan 28, 2010) is less than a week away, and rumors and soaring higher than ever. As with any other major Apple announcement (read: iPhone), rumors soar to the point where you don't know what to believe any more. The revolutionary iSlate device is supposed to change the market, as the iPhone did. Given Apple's track record of successful products, this will be one them (especially in the multi-touch department).
iPhone on Steroids
Nobody REALLY knows what Apple's hiding up their sleeve, but it most likely has to do with eReaders, portable computing beyond the Mobile Phone level, and a completely new way of consuming media.
An article from the Business Insider reported that Apple has had talks with NYT, WSJ, Conde Nast, Harper Collins and so forth about content distribution. On top of readable media, Apple's also interested in mixing video into the picture, which may be great for those on the go, provided there will be fantastic battery life. And as you may figure, Apple's definitely dabbling on the gaming side as well, teaming up with EA to show off what it can do.
Now, this is starting to sound a bit familiar, right? Yes, the iPhone. Just like how the iPhone introduced a new wave of portable computing and data consumption, Apple is aiming to do the same with the iSlate. They already have an established App Store, a fantastic base of developers, and a loyal user base. There's no better time to try and pitch a new product to those looking for the next greatest thing.
I read somewhere a long time ago that the display technology for this device was going to be revolutionary. If Apple is targeting both traditional media AND digital media consumers, they better have a screen that works superbly well for both tasks. It's one thing to introduce a fantastic new way of interaction with a device, but if you can't look at what you're doing for a long period of time, it goes to waste. Read on for more...