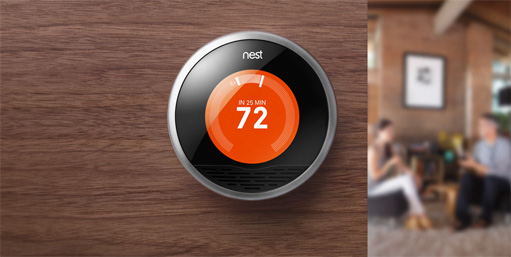 Let's face it, thermostats suck, and the guys at Nest saw a brilliant opportunity to create the perfect solution. "The Learning Thermostat" is functional, useful, time saving, green, economical, super cool, and last but not least, beautiful! There isn't a single sane person who would refuse to install this in their home.
Nest is led by two former members of the iPod division at Apple; Tony Fadell, who served as SVP, and Matt Rogers who served as lead engineer . The influence of the rich "click wheel" history of the iPod is comfortably evident. The elegance and minimalism of both the hardware and the interface makes it desirable to use, while saving money!
Yes, it looks gorgeous and easy to use, but what makes Nest THAT much cooler? Read more after the jump...